Web Development Mission

Our Mission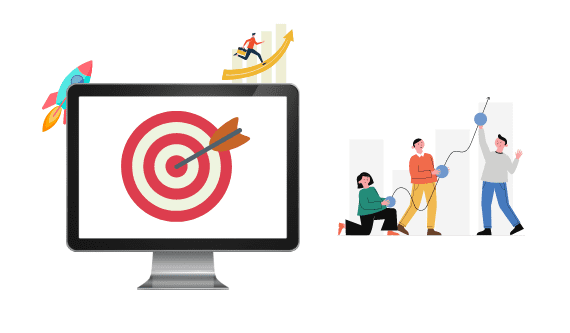 Web development, digital marketing, and graphic design expertise. Our objective is to serve our valued global clients with customer-centric, result-oriented, cost-effective, innovative, and functional IT solutions. With regards to our mission, we adhere to the above principles.
Our strategy focuses on assisting small and medium-sized enterprises in exponentially growing.
This will be accomplished through a well-coordinated approach that includes the development of online solutions for businesses of all sizes.
We want to create a digitally oriented company environment. We tend to create solutions that have quality rather than quantity in today's competitive world.
Web Development Vision

Our Vision
QTC Infotech offers various services, including web development, digital marketing, graphics, and portal creation.
We also provide a variety of web development services for international clients as one of the leading web development firms in India. We are continuously strategizing towards advanced progressive web app solutions with excellent performance, dependability, and visual appeal are also available through our web solutions.
We specialize in web building, but we also offer digital marketing and graphic design services. Our testimonials from clients across the world have benefited from our professional support as a well-known organization.
We strive to be focused and determined in our goals so that we can align with your organizational goals.
Web Development Goals

Our Goals
Our Design Company is a talented and dynamic group of designers, engineers, venture capitalists, journalists, and artisans. Each client we work with becomes an integral part of the team. We face the challenges together and celebrate the victories.
QTC Infotech works with start-ups, small and large businesses, and web offices all around the world. We are driven by innovation, clear thinking, and growth in order to provide our clients with understandable internet solutions.
At QTC Infotech, we start with affordable pricing, industry-specific website creation, the newest website development technology integration, and scalability. To answer your business difficulties and objectives, our web development teams can combine their knowledge with the newest trends and technologies.