In today's digital age, social media has become an integral part of our lives, and with the rise of video content, it has become one of the most effective ways to reach and engage with your audience. Video content on social media platforms is an excellent way to showcase your brand, increase engagement, and drive sales. In this blog post, we will explore the importance of video in social media marketing and how to make it work for you.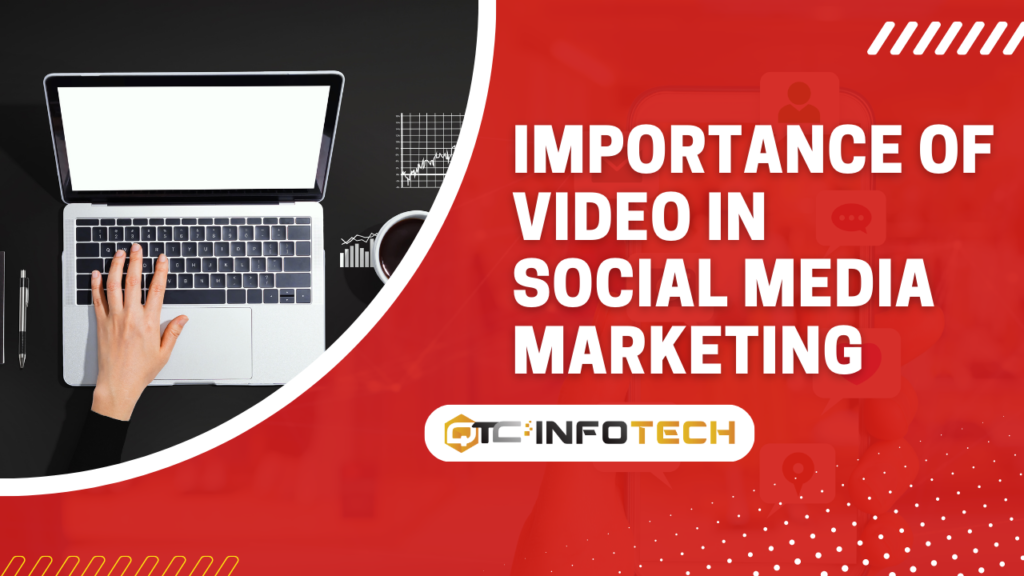 Importance of Video in Social Media Marketing
Captures Attention
Video content is an excellent way to grab your audience's attention and keep them engaged. According to a study by HubSpot, 54% of consumers want to see more video content from businesses they support. Videos are more engaging and entertaining than text-based content, and they can hold the viewer's attention for longer periods.
Increases Engagement
Social media algorithms are designed to prioritize video content, and videos tend to get more engagement than other forms of content. Videos are shared more frequently, liked, and commented on than other content formats. By incorporating video into your social media marketing strategy, you can increase your engagement rates and build a stronger relationship with your audience.
Builds Brand Awareness
Video content is an excellent way to showcase your brand and build brand awareness. By creating compelling and informative videos, you can showcase your products or services and highlight what makes your brand unique. Video content also allows you to tell your brand's story more engagingly and emotionally, which can help you build a stronger connection with your audience.
Boosts Conversions
Video content is a powerful tool for boosting conversions. According to a study by Wyzowl, 84% of consumers have been convinced to purchase after watching a brand's video. By incorporating video content into your social media marketing strategy, you can showcase your products or services in action and demonstrate their value to your audience, which can help drive more conversions.
How to Make Video Marketing Work for You
Know Your Audience
Before you start creating video content, it's important to understand your audience and their needs. Conduct market research to identify your target audience, their pain points, and what type of content they prefer. Understanding your audience's preferences and needs will help you create video content that resonates with them and drives engagement.
Plan Your Content
Create a content plan for your video marketing strategy. Determine what topics you want to cover, the type of video content you want to create, and how often you want to post. Consistency is key when it comes to video content, so plan a schedule that is sustainable and achievable.
Keep It Short and Sweet
Social media users have short attention spans, so it's important to keep your video content short and sweet. Try to keep your videos under two minutes and focus on delivering your message quickly and concisely. Use attention-grabbing visuals and soundbites to keep your audience engaged.
Optimize Your Videos
To ensure your videos are reaching the right audience, optimize them for social media platforms. Use relevant keywords in your video titles and descriptions, and include hashtags to increase your reach. Make sure your videos are in the correct format for each platform and that they are optimized for mobile viewing.
Promote Your Videos
Promote your video content to increase visibility and engagement. Share your videos on your social media channels, embed them on your website, and include them in your email marketing campaigns. Encourage your followers to share your videos, and consider running paid social media campaigns to increase your reach.
Conclusion
Video content is a powerful tool for social media marketing, and it has become an essential part of any digital marketing strategy. By creating engaging and informative videos, you can capture your audience's attention, increase engagement, and drive