The success of every startup in today's digital age depends on having a strong online presence. A professionally made and user-friendly Startup Website becomes the public face of your company, drawing in new clients and building trust.
This thorough tutorial will coach you through the necessary stages if you're developing a new business and want to create a website from scratch. Let's start now!
Planning and Research
Planning and research are essential components of creating a new website that succeeds. To start with, stating your goals is crucial to figuring out the function and aims of your website. You may customize your website to their wants and tastes by having a clear understanding of your target audience.
Examining the websites of rival companies gives you useful information about industry norms and enhances the uniqueness of your website.
A well-organized and user-friendly experience is ensured by carefully planning the website's structure and content. By spending time on planning and research, you may create a startup website with a strong basis that will allow for efficient design, development, and content generation.
Defining Your Goals
Clarify the major goal: Determine whether your website's main objective is to promote items, create leads, drive online sales, give information, or provide a platform for engagement.
Identify your target audience: Define your target audience's specific demographics, interests, and behaviors so that you may personalize your website content and design to their needs.
Set measurable goals: To measure the success of your website, establish key performance indicators (KPIs) such as website traffic, conversion rates, engagement metrics, or income earned.
Establish brand identity: Create a consistent and memorable user experience by defining your startup's distinctive brand aspects, such as messaging, tone, visual style, and fundamental values.
Plan for scalability: Consider future growth and expansion prospects, making sure your website can handle more traffic, new features, and changing company demands.
Domain and Hosting
When developing a startup website, domain and hosting are critical components. To begin, it is critical to select a domain name that is consistent with your brand and easy to remember. Registering the domain with a respected registrar provides full ownership and management.
Second, choosing a trustworthy hosting company is critical for ensuring that your website is accessible, safe, and works properly. Look for a company that provides dependable server performance, solid security, and prompt customer service.
Setting up your hosting account and setting it with your domain completes the process, giving you the infrastructure you need to effectively launch your startup website.
Domain and Hosting are crucial elements in building a startup website. Here are the key points to consider:
Choosing a Domain Name: Choose a distinctive and important domain name that is easy to spell and pronounce and symbolizes your brand. It should preferably be related to your company's name or the products/services you provide.
Selecting a Reliable Hosting Provider: Investigate and select a reputed hosting company that provides dependable server performance, security features, and outstanding customer service. Consider considerations such as uptime assurances, scalability choices, and cost-effective pricing plans.
Registering Your Domain: When you've chosen a domain name, you can make it available to a domain registrar. You must ensure that your domain is a registered name and are in complete control of it as well as the capability of transferring it to another registry if required.
Website Design and Development
Website design and development are critical components in developing a startup website that engages visitors and successfully delivers your brand's message. The design includes aesthetic aspects, layout, and user interface, whereas development includes code and functionality implementation.
A well-designed website should be aesthetically appealing, user-friendly, and optimized for a consistent user experience across devices. It's critical to choose the correct platform, whether it's a content management system or a custom-built solution, based on your business requirements and technological capabilities.
Customizing design components such as colors, font, and artwork aids in the creation of a distinct brand identity. Creating responsive and mobile-friendly design guarantees that your website appears and performs properly on a variety of devices.
You can build a visually appealing and user-friendly online presence for your startup with a deliberate approach to website design and development, making a lasting impression on your visitors.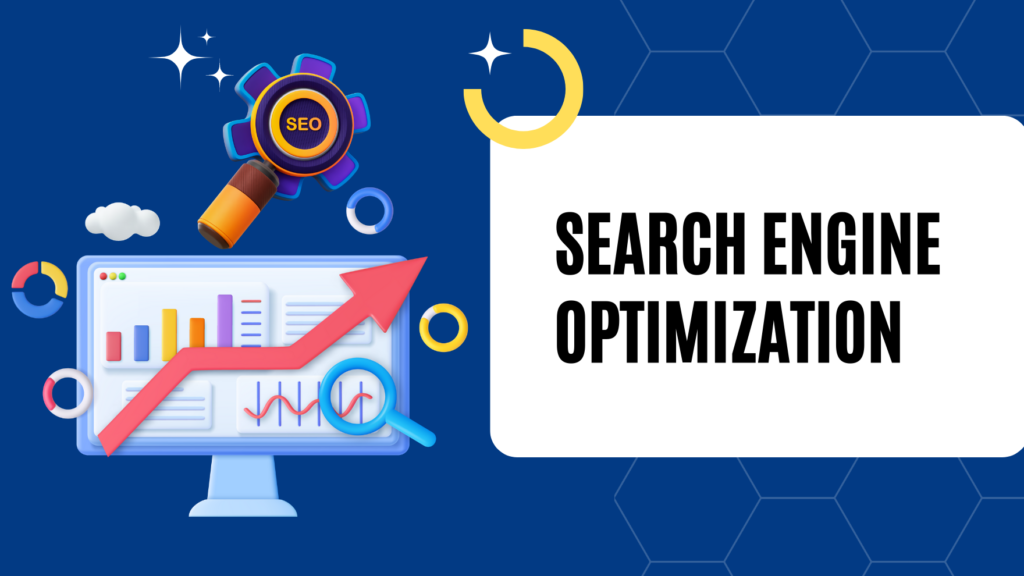 Content Creation
Compelling Copy: Create interesting and convincing language that effectively explains your startup's value proposition to your target audience, emphasizing the unique benefits and solutions it provides.
Visual Appeal: Use high-quality photographs, graphics, and videos to improve the look and feel of your website as you communicate your brand's message.
Relevant and Informative: Through blog posts, articles, or resource pages that address your audience's problem points, you can develop your knowledge and position your business as a trusted authority in your field.
SEO Optimization: Conduct keyword research and optimize your content with relevant keywords to improve search engine visibility and attract organic traffic. Pay attention to meta tags, headings, and alt tags for images.
Calls to Action (CTAs): Include clear and engaging calls to action across your website, directing users to desired activities like signing up for a subscription, asking for a demo, or purchasing.
Conclusion:
Creating a startup website may appear to be a difficult process, but with the right approach and execution, you can establish a captivating online presence for your company.
Always prioritize user experience, attractive content, and search engine optimization. Your startup will succeed in the digital age if it has a well-designed and effective website. Best wishes on your website-building quest, and may your business be a huge success!